Managing Organizations
Once you signed up to Equo, you've automatically received a Personal Account, which you can use to distribute your non commercial hobby applications. To securely distribute commercial applications and collaborate with others, however, you can create an Organization instead.
Organizations offer additional features and resources, specifically tailored to the needs of organizations and professional use cases.
Creating an Organization
An organization can be created by clicking on the scope selector on the top left, and then choosing "Create an Organization":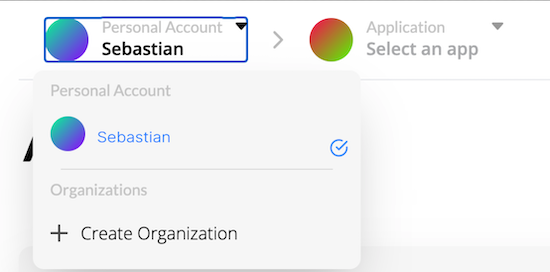 Then, you will have to enter a name and an optional slug for your organization: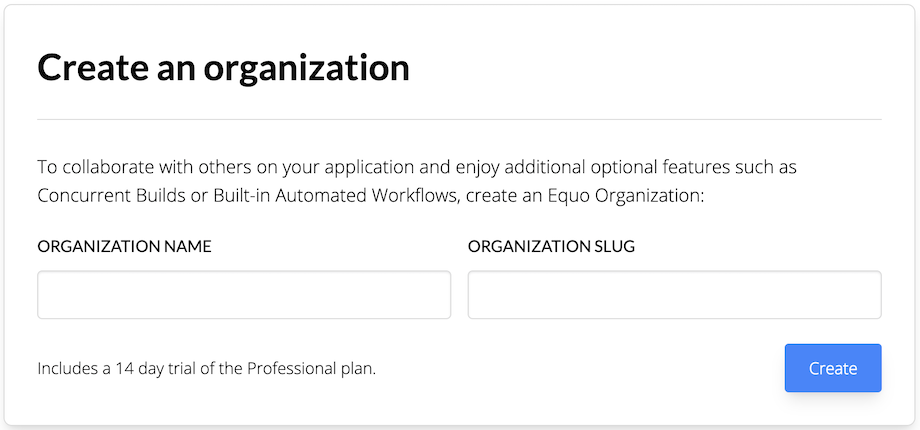 Switching Between your Personal Account and Organizations
You can switch between your Personal Account and organizations by using the selector at the top of the Equo dashboard: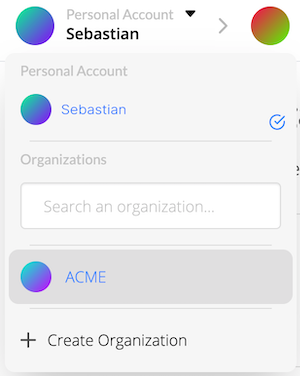 User and Organization Settings
Your Personal Account and each of your organizations can be configured individually. Once you have switched to the scope of your choice on the dashboard, click on the Settings tab from the sidebar to view and edit the selected configuration.
Removing an Organization
To remove an organization and its resources, go to the organization context by selecting its scope, and then click on the Settings tab on the sidebar. At the bottom of the General settings page you will find a component that allows you to delete your organization.
Leaving an Organization
You can't leave an organization if you are the last remaining Owner of that organization. In order to leave the Organization, you must first designate a different Member to be an Organization Owner.
If you are the only remaining Member, you should delete the Organization instead.